Biography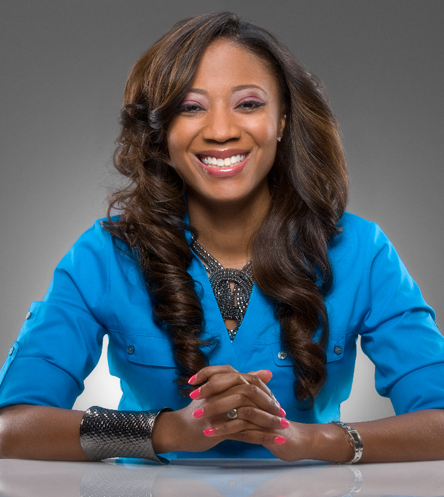 La Tanisha C. Wright is an internationally known and nationally acclaimed tobacco control and anti-bullying advocate. She graduated from Spelman College in 2000 and shortly after pursued career opportunities with Brown & Williamson Tobacco, now RJ Reynolds (RJR). She obtained exceptional knowledge of tobacco retail marketing targeted at vulnerable populations. In 2004, she secretly briefed Attorneys General and national tobacco prevention agencies on the KOOL MIXX campaign, which resulted in a settlement where RJR agreed to pay close to $1.5 million to four non-profit organizations.

Shortly before resigning from Brown & Williamson in 2004, she founded Follow the Signs, LLC with the mission to 1) reduce tobacco-related morbidity and mortality by raising awareness of tobacco industry retail marketing aimed at increasing tobacco use, youth access to tobacco, and nicotine addiction; and to 2) motivate youth and adults to practice resilience while enduring bullying, unhealthy relationships, and other life challenges. Within ten years, Ms. Wright independently trained more than 10,000 public health professionals representing more than 1,000 global, federal, state, and local agencies with diverse tobacco control objectives. She has been described as one of the foremost experts on predatory tobacco industry retail marketing tactics.

From 2005 to 2011, she worked for the National African American Tobacco Prevention Network (NAATPN). She initially served as a volunteer before being hired as a consultant and was rapidly promoted to West Region Director and National Director. During her employment with NAATPN, she tracked cigarette industry marketing practices at retail and tobacco-sponsored events, built grassroots infrastructure by identifying new supporters and leaders, and recruited NAATPN affiliate organizations. She implemented programs and trained NAATPN's national partners, affiliates, public health advocates, and policy makers on effective strategies that brought awareness and interventions necessary to promote health in disenfranchised communities.

From 2011 to 2012, Ms. Wright served as the public health advisor and tobacco subject matter expert and for the United States Centers for Disease Control & Prevention (CDC), National Center for Chronic Disease Prevention and Health Promotions (NCCDPHP), Division of Community Health (DCH), Communities Putting Prevention to Work (CPPW) initiative. From 2012 to 2013, she served as a senior consultant with the CDC, NCCDPHP, Office of Smoking & Health (OSH).

In 2013, she testified against Big Tobacco in support of proposed tobacco bans designed to protect New York City youth, retailers, and citizens. Also, that year, she was also prominently featured in a film exposing Big Tobacco's global marketing to youth titled, Big Tobacco, Young Targets. From 2012-2015, she served as an Advisory Committee Member for the University of Southern California Tobacco Center for Regulatory Sciences. In 2015, she published Corporate Bullying Saved My Life: Overcoming Life's Challenges, a memoir that narrates how she used professional and personal obstacles as a platform not only to inspire a more aggressive fight to end the global tobacco epidemic, but to motivate youth and adults to use life's tribulations to make a difference in the lives of others.